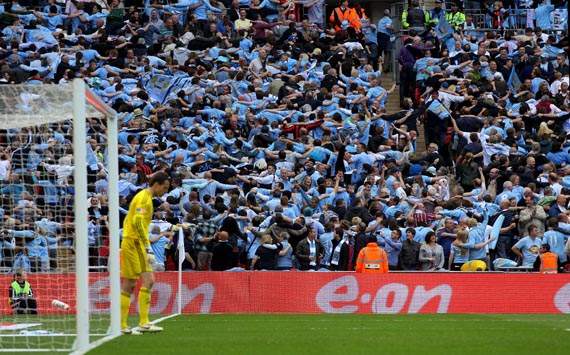 Why did Manchester City Turn Their Backs on E-Cigarettes?


E cigarettes hit the headlines recently after a football fan was escorted and banned from matches after he was found to be using an electronic cigarette.
The lifelong City supporter was banned from the Etihad Stadium after stewards spotted the man having a drink and using the device during half time. He was escorted out of the grounds by police and the head of security wrote to him announcing his season card was suspended.
It's also worth taking into account that Manchester City FC and several other Premier League clubs advertise e-cigarettes at their stadiums. But not all football clubs ban electronic cigarettes, some like Burnley embrace them as they know their supporters are users.
Our favourite comment was from a caller on Talksport who moaned:
Fan gets his season ticket removed, losing a major part of a season, for the use of an electronic cigarette which poses no harm to anyone nearby through second hand vapour... yet Suarez gets a 10 match ban for going cannibal... what a world.


What's your view on this incident?